About
About US
J & R Rockscapes has been serving clients on the Greater Eastside and Seattle since 2005.  
Our experience paired with integrity has been the recipe for success as we serve each client to meet their individual landscape needs.   We have assembled the best landscape team around starting with our crew of over 30 years experience consisting of project managers, leads, laborers, and the best designer around.  Everyone on our crew shares the same vision, passion, and motivation in making each project experience perfect from beginning to end. We look forward to working with you.
01.

 Experience

We value "experience" in our team's ability to execute work using established industry best practices, and our team's ability to minimize the impact of our work on your project. We aim to make working with our team enjoyable from start to finish.
02.

Passion

At J&R Rockscapes, we believe the best work is done by professionals who enjoy what they do. Our team looks for opportunities to demonstrate the passion we bring to your project by paying attention to the details.
03.

Integrity

Every project, no matter its size deserves our best attention. We are nothing without our integrity. The J&R Rockscapes team is committed to employing integrity in every aspect of our work.
Proven Success
The Numbers Don't Lie
In landscaping work, we use a lot of numbers! Dimensions, weight measurement, man hours, lumens. As a customer, we hope you'll value these numbers. Happy customers. Years of hard work poured into continuous improvement at our craft. And enough time to prove we're here for the long haul. We look forward to adding your project to our list of accomplishments. 
Customer Satisfaction Rating
Customer Satisfaction Rating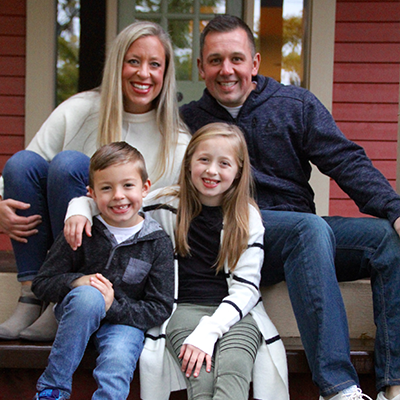 Ryan Hildebrand
CEO
Ryan's #1 priority is to handle his clients' investment into their landscape with professionalism and class."  
Making sure YOUR experience is seamless from beginning to end; producing the end result you have envisioned.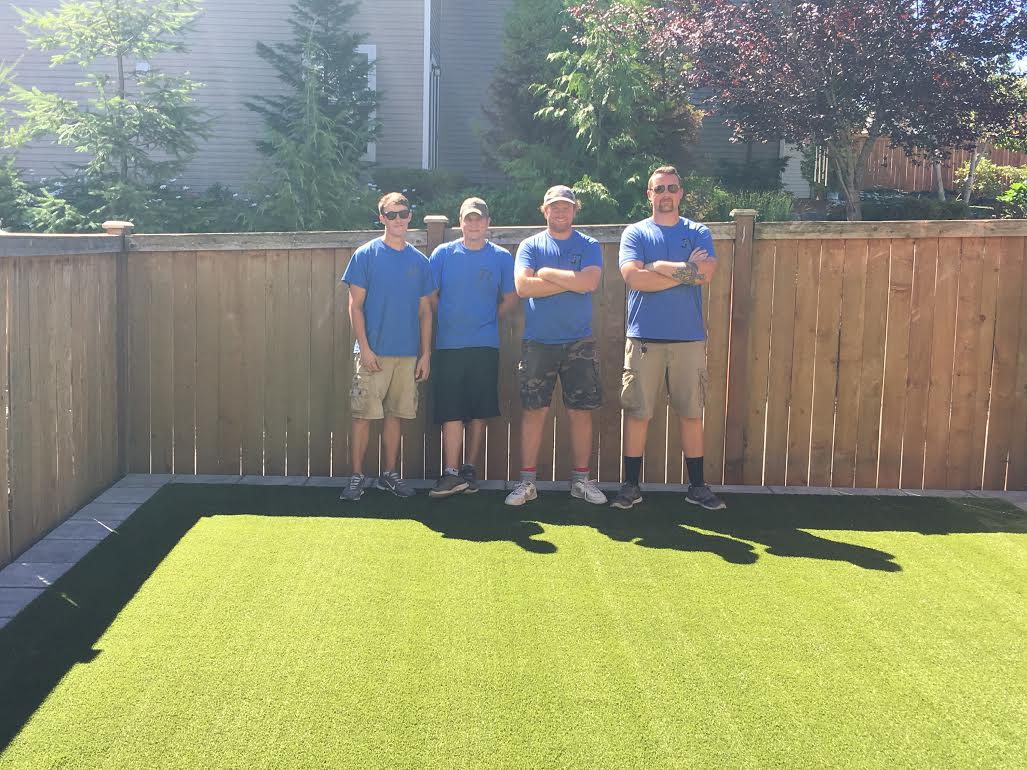 j&R Rockscapes Crew
J&R Rockscapes' team must meet high standards of integrity, honesty, great work ethic.
 Above all else,  a great attitude is an essential quality trait.  Attitude is everything in creating the ideal client experience we want to achieve, so this is a must-have quality for our crew members.
We give J&R Rockscapes an A++!
We highly recommend them and have already recommended them to numerous friends and
neighbors. These are by far the best contractors we have hired for any job.
They finished on budget and on time !! We get nonstop compliments from
neighbors on how great our yard looks.
We made changes to the project as we went along,which Ryan and Joe enthusiastically helped us with.  
They both have a great eye for detail and helped us with all the decisions along the way.  
What really makes them stand out above an A grade? Ryan was in constant
communication with us. He always worked with us, handling our questions with
patience and humor. We absolutely loved working with the entire team. Each
member is thoughtful, punctual, and hardworking.  We really can't convey the level of
enthusiasm we feel. Every day we step out to our beautiful new yard and smile.
We couldn't be happier with the amazing job that J&R Rockscapes did for us!
Ryan and his crew came to our home for a fairly big job. Pulled tree stumps, graded yard, transplanted bushes and shrubs and installed an 8 cycle sprinkler system and installed a fire pit. We couldn't have been happier as Ryan and his crew were very punctual and very friendly to work with. I would and have recommended them!
J&R Rockscapes has installed several landscapes that I have designed. Recently we worked on a project that required an amazing attention to detail and the crews really were exceptional! They are all so wonderful to work with and the owner, Ryan, is positive, creative and greatly knowledgeable. We took an existing water feature that had been installed incorrectly and re-worked it to be more appropriate for the space. We also added a small fire pit and different patio areas. Ryan was great in finding new flagstone that closely matched the existing. They cleaned the old and integrated the new and the old stone so the updated patios were consistent and seamless. This rear yard transformation is completely amazing. I look forward to working with this great company in the future!